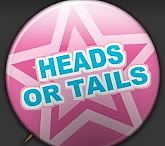 If you wanna play too, click header!


Welcome to my first HoT. This week we can choose either Head: Sweet OR Tail: Sour.

I chose Sweet.

I just got the christmas photos from developing (yes we've done some analog pics coz I got a reflex camera for my birthday on dec. 23rd).

And here is my SWEET:

Chris and our niece Sophie ("Fienchen") at my dad's home. Isn't it SWEET???


Thanks for visiting!
Luv, Sonny